Goodness, Snarklings! The California stops for the Gothic Charm School book tour were all sorts of fun, and it was lovely to meet all of you who were there. But where oh where is the Lady of the Manners going to be next? New York! And San Diego ComicCon!
Friday, July 17th, 2009 6:30PM
Gothic Charm School reading, Q&A, and signing!
MYSTERIOUS BOOKSHOP
58 Warren Street,
New York, NY, 10007
And don't forget the tea party on Saturday the 18th!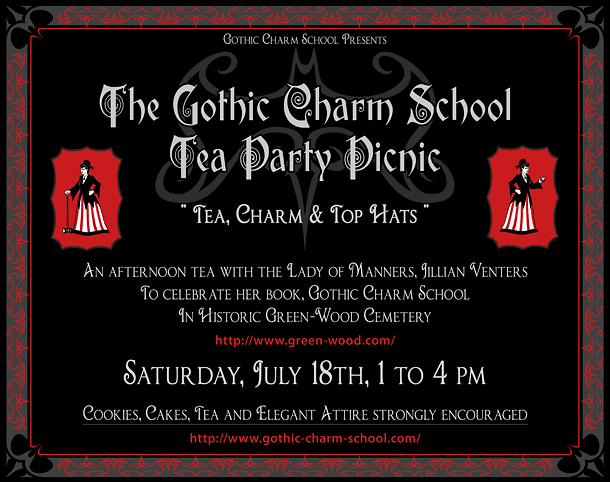 The week after that, the Lady of the Manners will be attending San Diego ComicCon, and will be doing a signing on Friday, July 24th from 3:00 "" 4:00 PM at ComicCon signing table AA6.
(Other than that, the Lady of the Manners will just be wandering around the convention, so keep an eye out for her!)