As many of you know, Snarklings, the Lady of the Manners often finds herself wandering through the shadowy depths of gothy window shopping. (Frequently at 3AM, as a distraction from a visit from the dratted Insomnia Fairy. If the Lady of the Manners ever catches that wretched creature, she's putting it in a shadowbox, skewered with vintage pearl-headed pins.)
Anyway! For your window shopping pleasure (or despair, depending on the wiggle room in your budget), here are some of the things the Lady of the Manners unearthed recently!
(All images are property of their respective owners.)
Phantom Dressing Gown
The Lady of the Manners had long coveted the ridiculously over-the-top "Christine's Dressing Gown" from Victorian Trading Company. Now, damn their eyes, they've recreated it in black. The Lady of the Manners desperately needs this to wear while she lounges around the house sipping absinthe and reading vintage gothic romances.
Whisper Sisters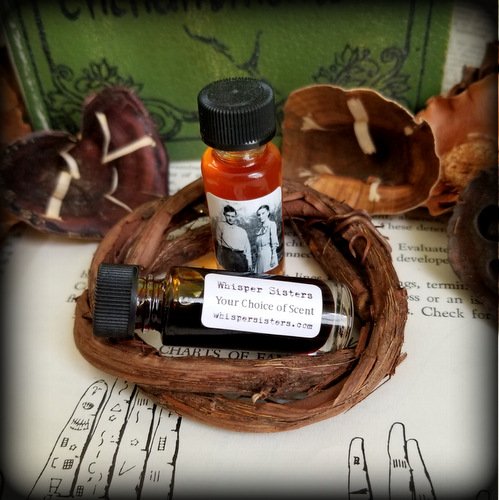 Oh no, the Lady of the Manners found another indie perfume company. To distract everyone from her already extensive collection, please revel in this description of Goth Club '89 from Whisper Sisters:
If you were there, you know the smell. Heavy resins, candle smoke, nicotine, clove, incense, absinthe, with a hint of intoxicating florals and vintage dark patchouli to balance everything out.
Vampire Bloodletter Ankh by CenterOfTheCircle
Does the Lady of the Manners fully embrace her clichés and constantly search for pointy ankh pendants? Yes, yes she does.
Lace cape from BibelociarniaShop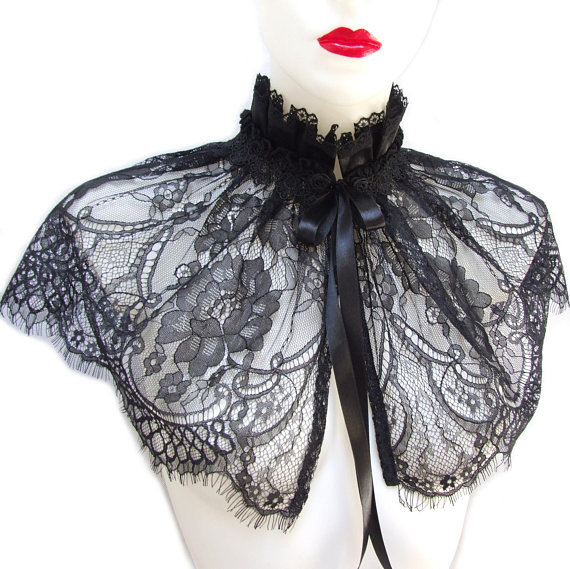 The Lady of the Manners has a weakness for lace capes. So delicate! So helpful in projecting that air of "Why no, I don't know how that terrible thing could have happened to them, constable. I was having tea at the center of the hedge maze."
Lace collar from MalaNocheStore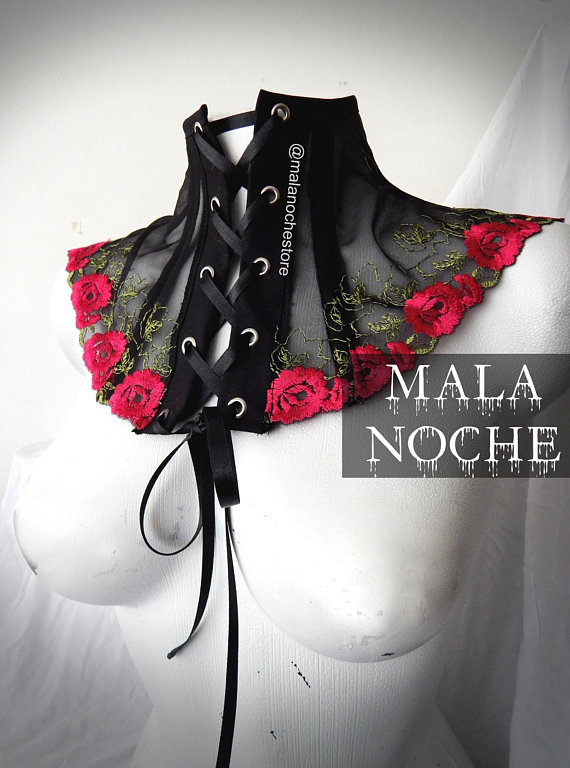 Perfect for hiding vampire bites. Or possibly as defense against vampire bites. The Lady of the Manners won't judge your preferences.
Morticia Maxi from Holy Clothing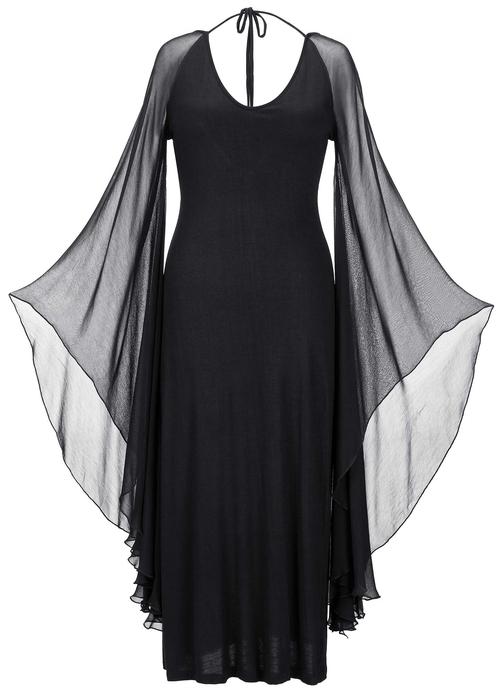 Sleeves bigger than your head! Sleeves bigger than anyone's head!
Would you like to see some vintage goth fashion? (That was a rhetorical question, in case you weren't sure.)
Sheer goth shirt from AnEnchantingCreature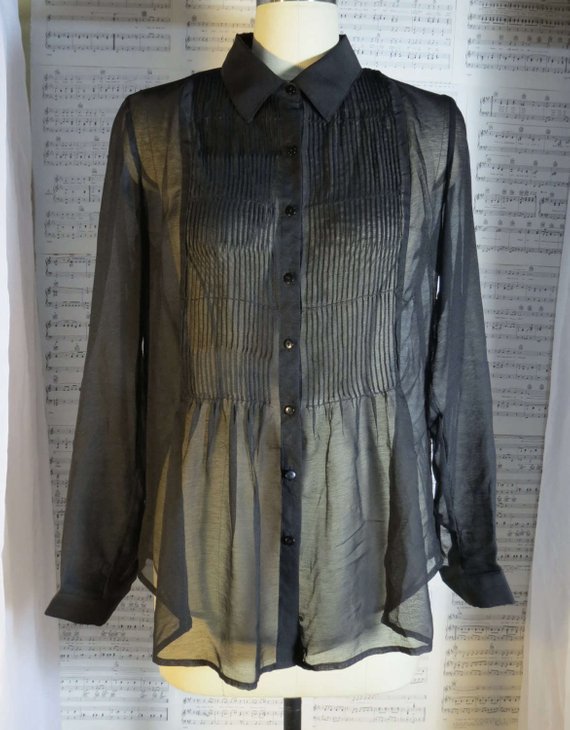 The Lady of the Manners is almost positive she had this shirt back in the 90s.
Velvet blazer from VintageChandler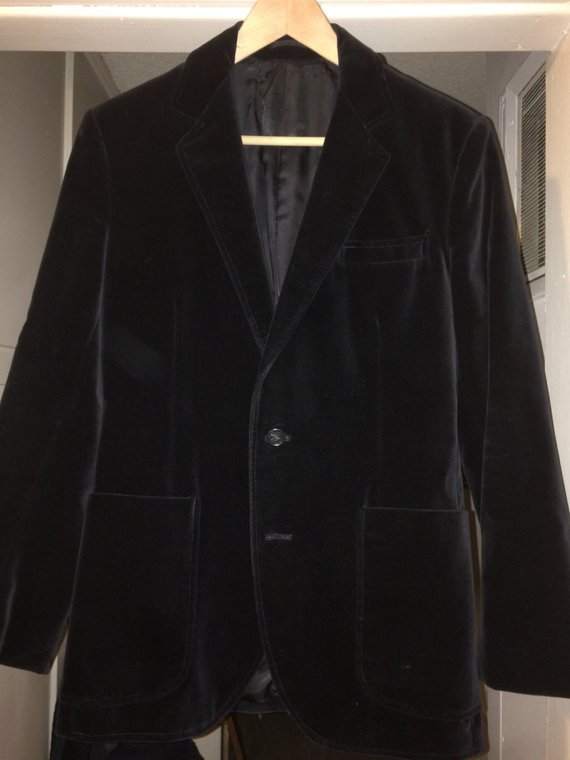 The Lady of the Manners is also almost positive that she had this blazer back then, too. Or at least one that was verrrrry similar.
Vintage "vampire"-esque shirt from TopOfTheShops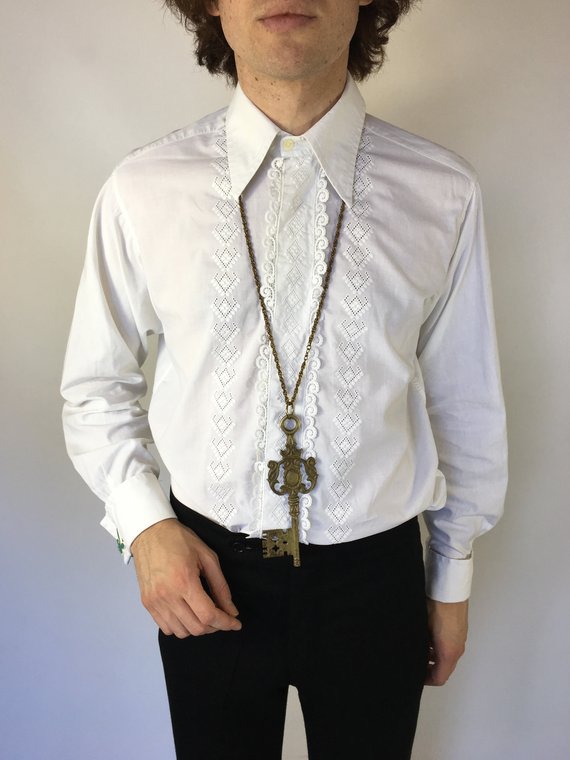 The description may say "Mod", but the Lady of the Manners is here to tell you that this is a perfect vampire shirt. Don't argue.
—
Do you have suggestions for things the Lady of the Manners should hunt down during her bouts of insomnia window shopping? Leave a comment!