For this round of Stereotype Technology links, the Lady of the Manners actually did wander a little way away from her own aesthetic, just like she said she would (try to) do! Yes, Snarklings, marvel at the Lady of the Manners' restraint in not including a red velvet coat in every installment of Stereotype Technology. 
* * *
For those who have an aesthetic that leans in a post apocalyptic necromancer direction, Roland Mode offers some very interesting designs: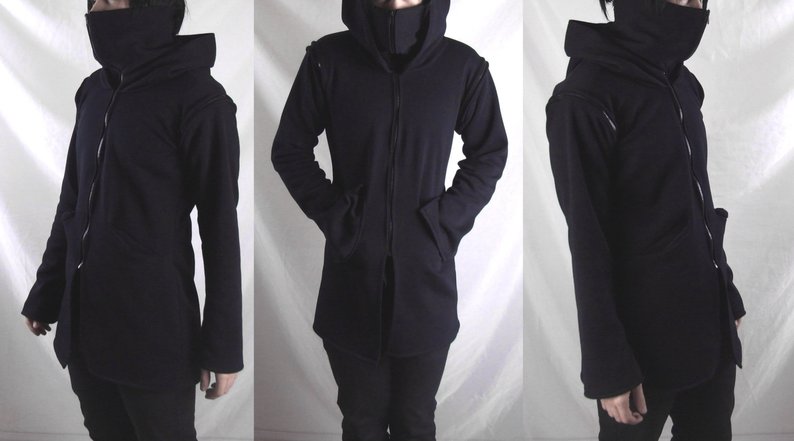 Exo Umbra is also more on the post-apocalyptic or NuGoth/witch side of the aesthetic spectrum than the Lady of the Manners personally is into, but she is very happy to see that they specialize in plus sizes! Perhaps you need a belt with multiple styling options? You might, you never know.
WolfTea is one of the artists that the Lady of the Manners has followed for ages and ages on Tumblr, because the idea of "vulture culture" artisans working with scavenged organic materials is fascinating to her.
The Lady of the Manners has had the good fortune to peruse the offerings from The Creeping Moon at a few conventions, and only a strict adherence to her budget has kept her from snapping up everything at their booth. However, she's still seriously considering buying one of the Witches Herbs Mugs:
Moon Brat Studios is not only the artist who created one of the Lady of the Manners' favorite lapel pins (Baba Yaga!), but also offer a ethereally lovely silver moth pin: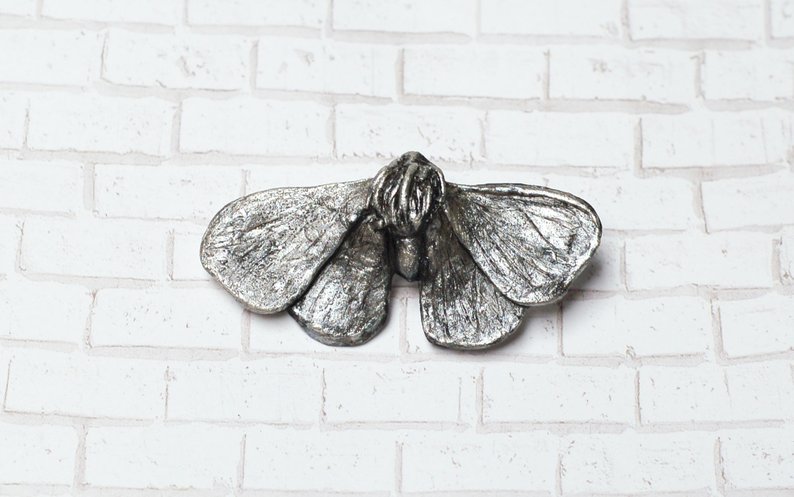 And for the final selection, an item that really is a piece of Stereotype Technology, because not only did the Lady of the Manners have this sort of ring Back In The Day, but so did just about every other even vaguely fancy goth type. Because if you have aspirations of becoming a creature of darkness, you probably covet jewelry with deadly potential. 
So where do all of you Snarklings wander to for insomnia-fueled window shopping? Leave a comment and give the Lady of the Manners suggestions for new places to sigh over shiny objects!
***
Remember, all sorts of additional gothy content is over at my Patreon! 
3 Responses to "Stereotype Technology: For Your Window Shopping Needs May 2019"
Volnei Woods Says:
May 23rd, 2019 at 12:00 pm

My favorite place is hnaoto.shop they're a Japanese fashion brand. I'm very much in love with their sub-brand GRAMM. The clothing in this particular line is very dark and comfy to wear. BLOOD is another line they have which seems to focus on elegant and dark dressy styles.

Angela Sorrells Says:
July 1st, 2019 at 5:48 am

Probably two of my favorite places to window shop are:
1. Heavy Red (https://www.heavyred.com/)
2. Kambriel (https://www.etsy.com/shop/kambriel)

I've purchased many things over the years from both places, but the fun thing about these sites is the variety. Both offer more exotic/fun items that may be more occasion-specific while also offering wonderful every-day items as well. Working in corporate American, I can easily incorporate clothing from both places into my daily wardrobe and have for years.

Chey Says:
September 30th, 2019 at 10:12 am

A site I love to window shop is alchemyengland.com, I love their jewelry.
Leave a Reply