HOLY BATS, GOTHIC CHARM SCHOOL: AN ESSENTIAL GUIDE FOR GOTHS AND THOSE WHO LOVE THEM HAS BEEN IN PRINT FOR TEN YEARS!!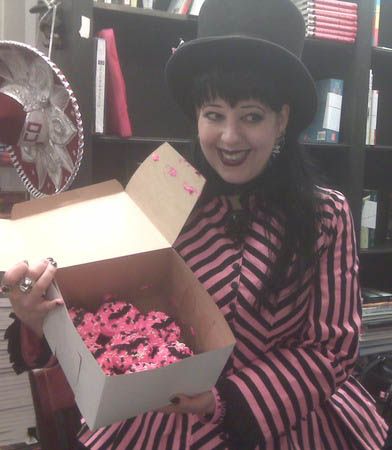 :: runs around waving sparklers ::
Thank you, from the depths of my heart. Gothic Charm School: An Essential Guide for Goths and Those Who Love Them wouldn't have been possible without you lovely creatures, the readers. Thank you for reading this site, thank you for sending in questions, and thank you SO MUCH for purchasing the book.
With much love and glittery bats,
Jillian