Five years, Snarklings! Five years!
::a brief pause while the Lady of the Manners dances around the room with pink and black balloons, then lights the candles on the tray of cupcakes::
What on earth is the Lady of the Manners talking about? Just the small fact that this is the FIFTH ANNIVERSARY of the release of the Gothic Charm School book!
::The Lady of the Manners runs outside to release the balloons into the starry night sky, then comes back in to blow out the candles before she accidentally sets the library on fire::
Permit the Lady of the Manners to drop the third-person frivolity for a few minutes: Thank you, from the depths of my heart. Gothic Charm School: An Essential Guide for Goths and Those Who Love Them wouldn't have been possible without you lovely creatures, the readers. Thank you for reading this site, thank you for sending in questions, and thank you SO MUCH for purchasing the book. The book is still in print, and still being sold! It's even been translated into Russian!
Behold, the Russian edition! With different cover art, but the interior illustrations are still by Pete Venters, yay!
What's that, you say? You don't have your own copy of the Gothic Charm School book? Here:
Ask your local bookstore to order it!
At Amazon!
At Barnes & Noble – online, and in stores!
At Kobo!
At Powells!
Check your local library! If they don't have it, ask a librarian if they can order it.
(If you were wondering, the English language ebook version also contains the wonderful illustrations from the printed paper version.)
So yes, thank you. Thank you to those of you who've written, to those of you I've been lucky enough to meet, thank you to all of you. I'm incredibly lucky to have accomplished this, and I know it.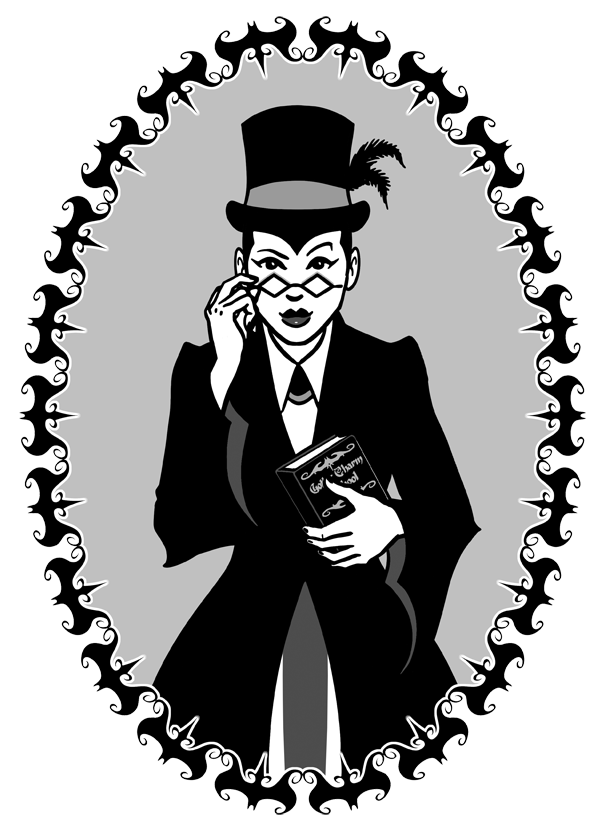 18 Responses to "Five Years!"
Leave a Reply