It turns out the Lady of the Manners has far more self-control than she ever suspected, Snarklings! While wandering about collecting links of Stereotype Technology, she only indulged in two purchases! Both of which were items she actually needed, not just coveted to a ridiculous degree.
But first, a review of an item from the previous Stereotype Technology post! The Lady of the Manners did indeed buy a bottle of GOTH CLUB 89 from Whisper Sisters, and is delighted to report that the description is not hyperbole:
If you were there, you know the smell. Heavy resins, candle smoke, nicotine, clove, incense, absinthe, with a hint of intoxicating florals and vintage dark patchouli to balance everything out.
This perfume smells like a nostalgic dream of every goth club the Lady of the Manners has ever been in, with none of the unsavory and disgusting additional scents that were part of the reality of any nightclub anywhere. This perfume is perfect, and the only reason the Lady of the Manners hasn't scented everything with it is out of respect for people who have perfume-triggered migraines.
Now, onward to the current round-up of clicky-links!
All images contained in this post are property of their respective owners.
Violent Delights eye shadow from ili
As some of you may know, the Lady of the Manners is on a never-ending search for the perfect burgundy blood wine eye shadow. Not coppery, not too purple, and absolutely not brown. This color from ili is the closest she's found, and it's very nice.
However, it looks like ili's shop is currently taking a break, woe! You'll probably want to sign up for a notification of when they return, because their products are lovely.
Lunar Tides hair color in Cranbaby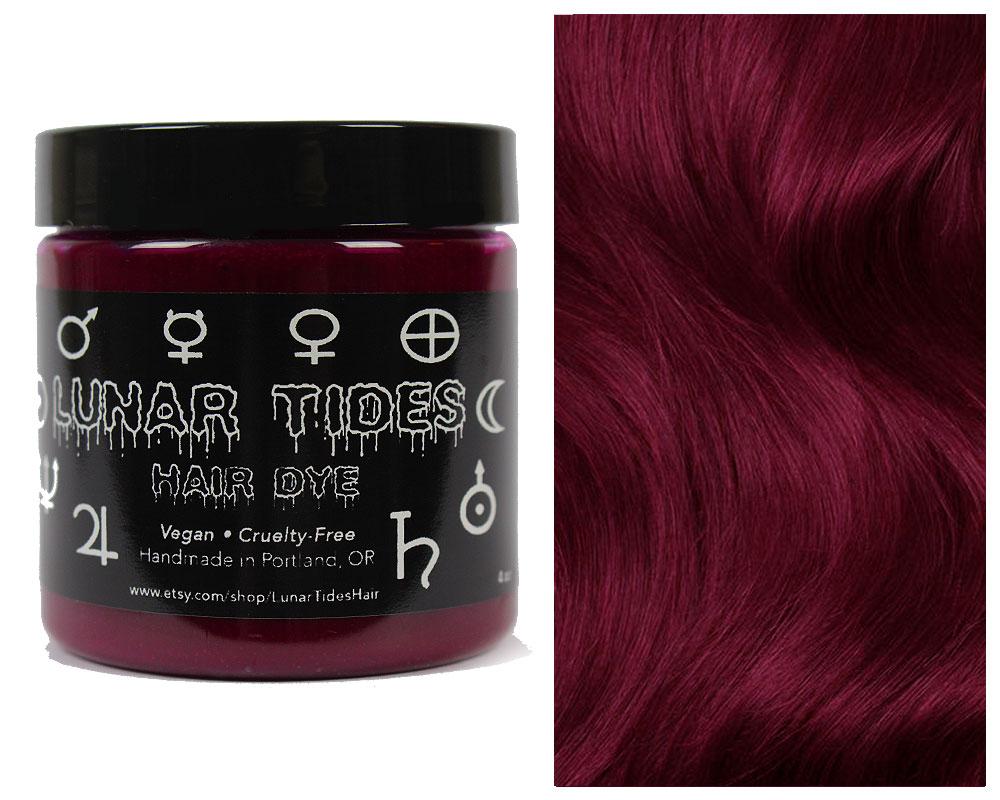 The Lady of the Manners is also on a never-ending hunt for semi-permanent, deeply pigmented burgundy blood wine hair color. Lunar Tides is an indie hair color company, and their "Cranbaby" color may just be what she's been looking for.
Madame Talbot Dracula's Greeting poster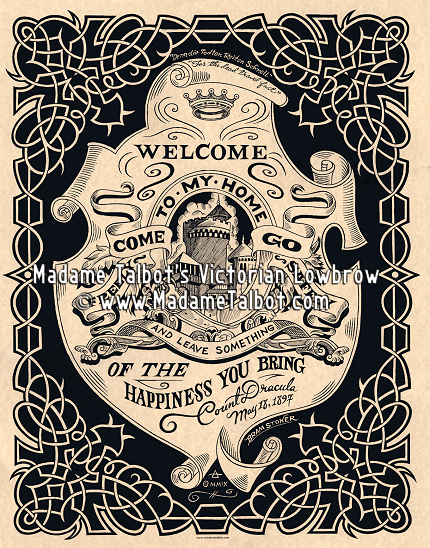 Your walls need art quoting Dracula. Trust the Lady of the Manners about this.
Hanging bat embroidery from Lalunaoddities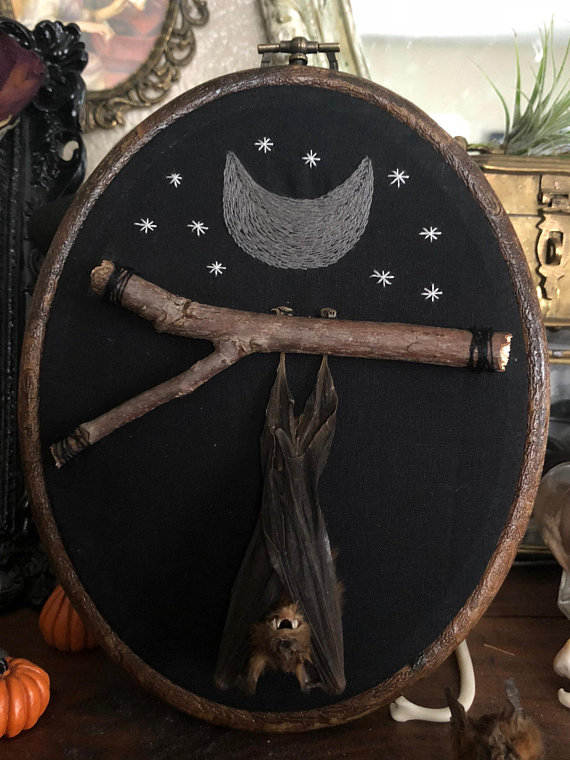 Speaking of things to hang on your walls, what about a piece of embroidered art with a real bat?
Mesh blouse bell sleeves from PaperCatsPL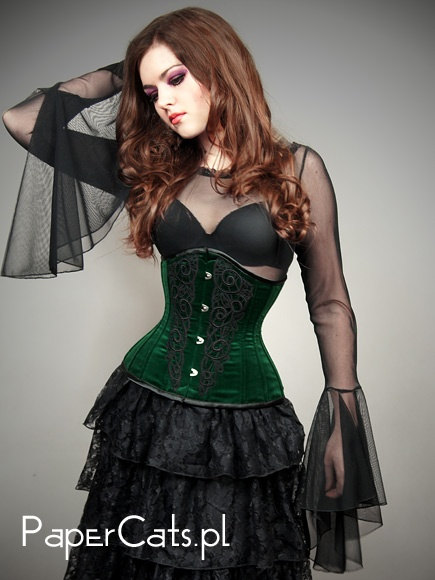 To point out the obvious, the Lady of the Manners is terribly fond of any garment that has huge mesh bell sleeves. She doesn't care how impractical they are!
Mistress Frankenstein dress from HouseOfGoth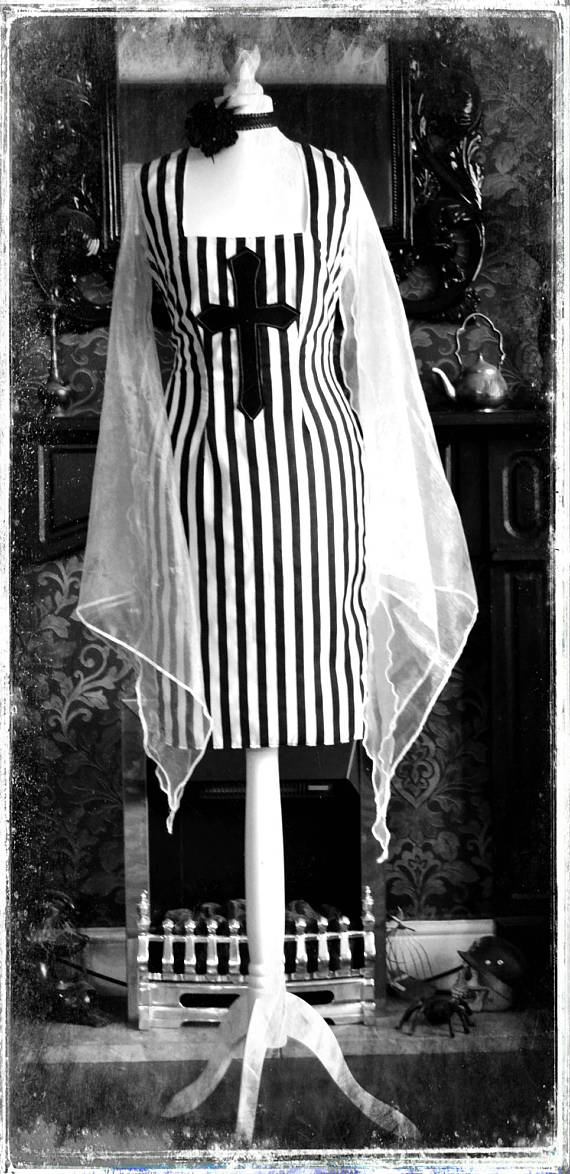 The Lady of the Manners is going to make an effort to provide a wide range of Stereotype Technology links, not just items that cater to her personal aesthetic. While this dress isn't something she'd wear, it is adorable.
Mesh Sorceress Dress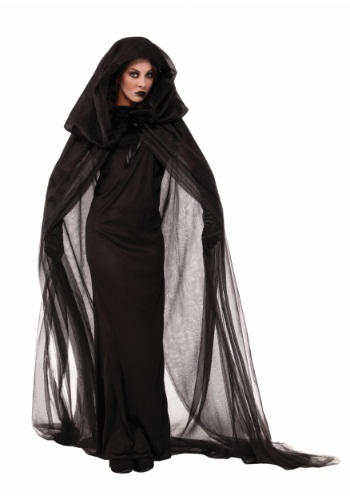 Yes, this is a Halloween costume. Yes, the dress is probably awful. The Lady of the Manners doesn't care, because she's been coveting the mesh cape from this costume for years.
Haute Macabre "It wasn't just a phase" candle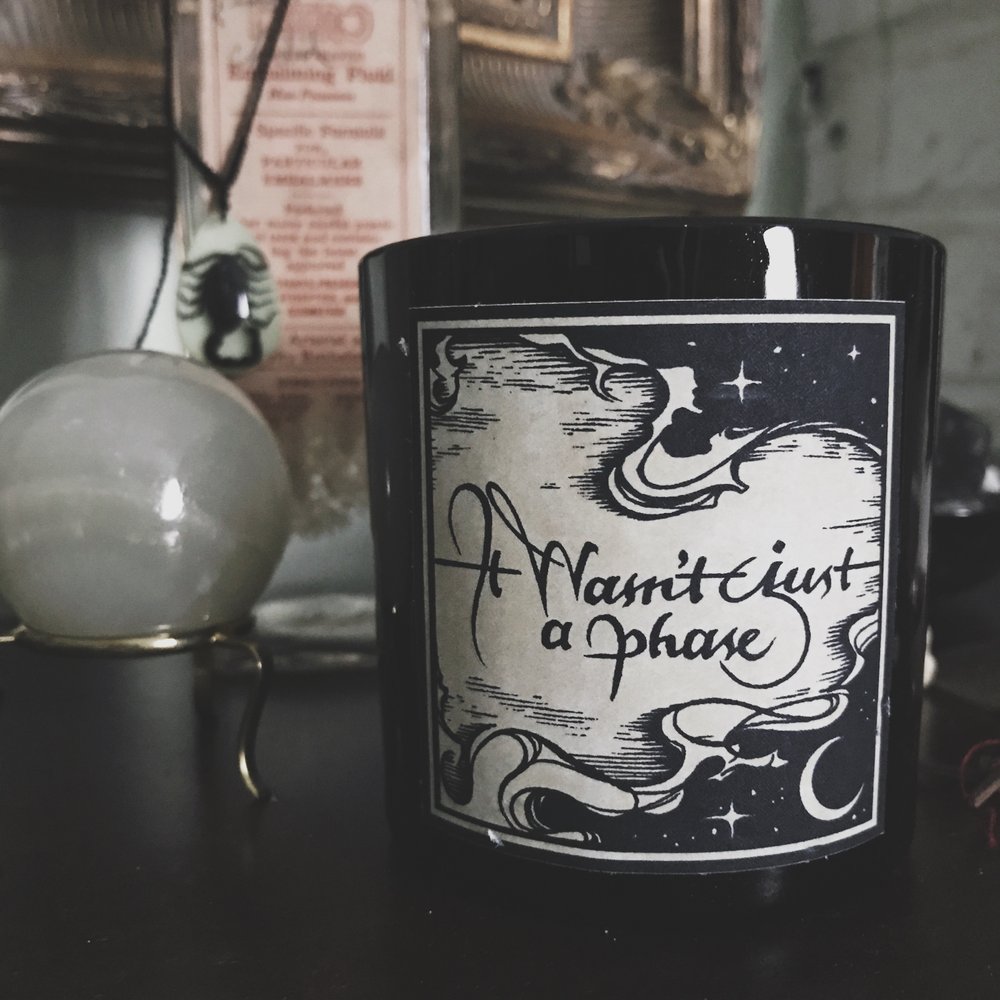 Haute Macabre, one of the Lady of the Manners' favorite spooky sites, has teamed up with Three Ravens Company to create a candle to declare your allegiance to our dark subculture, with notes of parchment, leather, vetiver, and frankincense.
—
For the next installment of Stereotype Technology: links to help you assemble a vintage Romantigoth outfit! As always, if there are items you'd like the Lady of the Manners to try and search out, please leave a comment!